News
04.09.2018
I got Khaleesis health results, and I must say, I am pretty happy: HD B, ED 0/0, ÜW, OCD and Cauda Equina free. Now we can really start with everything!
We were at the show in Innsbruck and came back with nice results
Day 1:
Muorra: Ex1, Best Junior, BOB
Khaleesi: Ex1, CACA, CACIB, BOS
Day 2:
Muorra: Ex1, Best Junior, BOB
Khaleesi: VG1
You can find some pics in the gallery of the two girls
Roberta and Aruna again rocked Rally Obedience: 200/200 points, 2nd place! BRAVA! I am sooo proud of you
20.07.2018
Many many things happened in spring! I worked a lot with my dogs, had a wonderful puppy meeting with 14 Lapinporokoira, and went on some shows! Just click through the websides of my dogs to see all news
You can watch all videos of the last competitions on my YouTube Channel "Nuortariikas"
15.10.2017
We had a great Rally Obedience weekend
Ibsen passed 95 points Excellent RO Beginner and got First over all
Samur passed RO3 with 73 points and a 3rd place
08.10.2017
Yesterday N. Cakcamannu Cumma got two BOBs at CACIB and Speciality in Lipica/slo
Big congrats Roberta
Ibsen passed BgH3 at our tournament with 93 points and 1st place
30.08.2017
Today Ruska revealed her secret: We are expecting puppies around 5th of october
15.08.2017
Puppy news
07.08.2017
Pics of Kennelmeeting online
09.07.2017
Finally puppy plans are online!!!! :)

My dogs are just great! Another competion and again great results
Ibsen passed BgH3 with 90/100 points Very Good
Ruska passed Rally Obedience Beginner with 98/100 points Excellent
Sophie and Samur passed RO1 with 86 points Very Good
In the afternoon Agility:
Ruska got at her very first competition a clear run, 2nd place
Ibsen aswell in A2
Soooo proud! Pics in their gallery
07.06.2017
Again fantastc news from our sportsteam:
Samur passed Rally Obedience class 2 with 90 points Excellent, 1st place
Ibsen passed his second OB2 with 263 points excellent! Soon we join highest class 3 :D
Samur also passed RO Beginner with his juvenile handler Sophie (9 years) with 90 points 8th place!
All videos on our YouTube channel
Also we went to ÖHV Bundesmeisterschaft
Ibsen passed BgH2 with 83 points 2nd Place
Samur passed BgH3 with 82 points 8th place
Sooo proud of my boys!
25.05.2017
Fantastic sport news:
N. Divrasat Dolla "Flam" passed the first of six parts of the REDOG SAR dog trial! Congratulation Vince!
N. Caibma Cakca "Ibsen" and me passed our first OB2 with 220 points good and a 2nd place
Pakkashelmen Rova "Samur" and me passed our first RO1 with 95 points excellent and a 1st place!
So proud of my boys
And special news: On December 7th a new family member moved in: Malinois Garde de la Vie Silex "Khaleesi"
Soon more from her on her own page
Thanks Sarolta for your trust!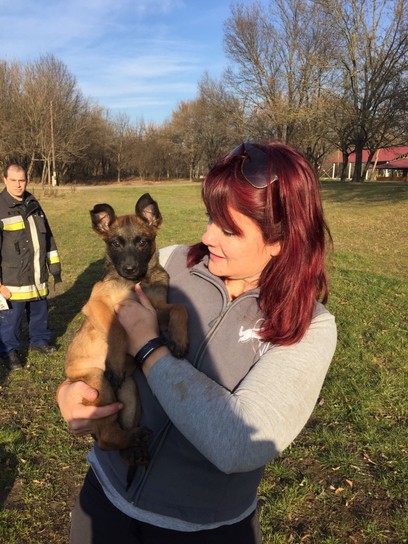 04.12.2016
What a showweekend!!
Ibsen finished his Austrian Grand Champion
Ruska got her first two CACAs and CACIBs under finnish and danish judges
And Ibsen topped it all:
BOG 4 judge was Jörgen Hindse from Denmark! So proud of my fantastic boy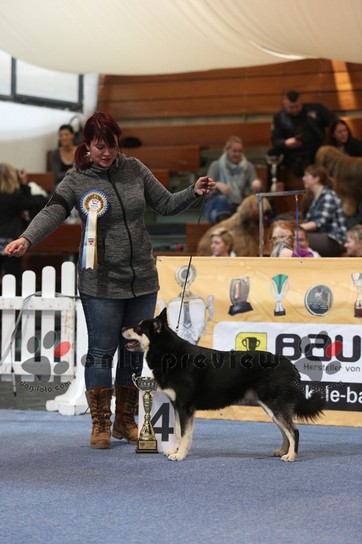 A really fantastic Obedience and Rally Obedience County Championship lies behind us:
Ibsen got Vice County Champion in Obedience 1 with 261 points and excellent
Samur reached the great 3rd place in RO Beginner with 91 points at our first try!
And also Samur made the great 3rd place at the Siegi Eberstaller tournament in A3
Also great news from Czech: N. Dalvi Dolgi got BOB both days in Prag!!!
Great news of my progeny!! Aruna finished in Lipica her International Champion!!
That's why you find here on m homepage the "Hall of fame" of all Champions and County Champions
Ibsen passed his Obedience class 1 with excellent 281/320 points! Obi2 here we come!
And new pics of Dolgi and Doki
06.10.2016
Puppy plans are online!
31.08.2016
Great health news of Ruska
New working pics of Samur, Ibsen and Ruska
16.08.2016
I had a terrible start in the new year! Health reasons caused some changes in my life!
I feel much better now, so I try to keep my hompage more up to date
There are plans for show again and also 1-2 litter plans 2017 :)
05.02.2015
The most important things work again!